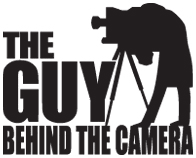 Convention & Event Photography
Need assistance with corporate or private events? Our Public Relations and Promotions Specialist can help!
Need photographers for a corporate event or convention? Contact us for a quote.
Get to know the guys (and gals) behind the camera.
Andrea
Andrea provides the Make-Up in front of the lens that makes Guy Behind the Camera look good! She is the official make-up artist of GBTC.
Andrea has been a Certified Make-up Artist for over 20 years. She has worked as a make-up artist for NBC Atlanta WXIA and Fox 5 Atlanta WAGA and the 2008 BET Awards. She currently works with several photographers, agencies, models and brides.
See more of Andrea's work at andreamakeupartistry.com.
Dean
A true Georgia native, Dean grew up around Atlanta. He has traveled around the US and outside, always looking for an opportunity to use his camera to capture a moment or scene. His first camera, a Pentax K-1000, was given to him for Christmas when he was a teenager. Much of his high school years were spent behind the camera or in a dark room.
Dean is a staff photographer for several conventions in the south east. When he isn't shooting a convention, a portrait, wedding or other event, he is exploring for new areas to photograph portraits.
See more of Dean's work at deanansleyphotography.com.
Dwivian

Dwivian learned photography using an Argus 35mm in the late 70s, and was manipulating light in a darkroom shortly afterwards. While others took candids and club photos for the yearbook, he could be found setting up landscape shots to be used later in parts of light collages made from several negatives all crammed together in the enlarger. Pentax and Olympus SLR cameras gave more flexibility, but the cost of film, even in bulk black & white, made it important to get the shot as right as possible in the camera before playing on paper.
As technology improved, digital was the obvious next step, and after a decade of various cameras from different vendors, Dwivian landed in the Canon DSLR camp. Now with the ability to take hundreds of pictures an hour, Dwivian still hasn't changed his philosophy of looking for the best angles and light patterns to tell the story, and specializes in landscape and macro shots.
See more of Dwivian's work at DwivianMedia.com.
Fong

Fong begin his career taking pictures in high school working as one of the yearbook staff photographers. Now with over twenty-four years of video and still photography experience, his passion for his work grows stronger every day.
Always looking for the most unique way to capture an image is what drives his work. "It's not about me it's about the image and what it conveys. I am just the guy behind the camera."
Jill

Guy behind the camera's very own Gal behind the camera. Jill has always had a passion for photography. She would carry her 35mm point & shoot everywhere she went capturing quirky scenes that would go unnoticed by most people. It was while she was dating a photographer that she became a model.
Not content with just being in front of the camera she became one of the guys behind the camera as well.
Steven
Steven got his love of photography from his father who bought his first SLR, a Minolta at the PX when he was stationed in Germany. Steven first started with an Instamatic and the family Polaroid. It wasn't until the early 90's that he was able to purchase his own SLR, a Canon AV-1. He shot for 15 years with that camera where his love for B&W photography developed. He still has that camera. he moved to digital photography with the Sony CD Mavica, which had a fixed lens and burned to the 3" discs. He moved to the Canon digital world in 2009 with the purchase of a used Canon EOS 300D, the Digital Rebel. Working his way back to creative photography with more upgrades, to a Canon 30D and EOS 5D Mark I. He has always loved shooting landscapes, and most any macro photography. In the last 3 or 4 years of shooting with GBTC friends Steven has started shooting more events and conventions. He never liked taking pictures of people. They blink and smile funny, as does Steven. All the more reason to be behind the lens instead of in front of it.
Thom
Thom is a graduate of S.C.A.D the Savannah College of Art and Design with a degree in graphic design and a minor in photography. He has spent his life honing his craft working as art director for various ad agencies and as print production manager for the global advertising department at Coca-Cola.
He is now a producer at Cartoon Network. His eye leans to the artistic when he is shooting for himself.
See more of Thom's work at thomstanley.com.
TiTo
The stepson of a photographer, TiTo has been a guy behind the camera since his early teens. As a kid he could often be found posing his GI Joe's into various battle scenes and photographing them. TiTo stepped into digital photography in it's early years, permanently replacing his film camera with digital almost ten years ago.
He has five years of convention photography experience, and enjoys nothing more at events and outings than hunting for the perfect shot.
See more of TiTo's work at lensofamadman.net.