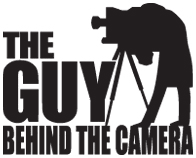 Convention & Event Photography
Need assistance with corporate or private events? Our Public Relations and Promotions Specialist can help!
Need photographers for a corporate event or convention? Contact us for a quote.
The Vision of Guy Behind the Camera.
Our Vision
Why we do what we do.
We live for photography. It is our creative outlet. We strive to find new projects and new ways to express ourselves creatively. Taking a photograph with the same style is as unsatisfying as taking the same photograph over and over again.
Our photographers specialize in event photography, including convention, civic/community, wedding from a documentary or photojournalistic style, as well as traditional portrait and fashion. Other areas that interest us include urban or street photography, alternative and other types of photography.
If your project interests us, we are always happy to work with you. Contact us and let us know how our unique style may assist your project.
If you organize a convention in the South East and are looking for a professional photo staff, please read over our convention information. We would love to hear about your show.
If you are a model looking to build your portfolio, contact us regarding Time for CD (TFCD) or Time for Print (TFP) work.