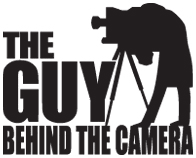 Convention & Event Photography
Need assistance with corporate or private events? Our Public Relations and Promotions Specialist can help!
Need photographers for a corporate event or convention? Contact us for a quote.
Guy Behind the Camera FAQ.
Frequently Asked Questions (FAQ)
We are often asked...
Why does my convention or event need professional photographers when all my friends have cameras?
If your event is satisfied with snapshots, then you don't need professional photographers using digital SLRs. If your event is trying to grow, it will need to look more professional than most photos people take with a point and shoot camera.
What's the difference between pro cameras and pocket or point and shoot cameras?
This is like asking the difference between a race car and a sub-compact economy car. Which you really need to use depends on your needs. If you want to take snapshots, then a point and shoot camera might be what you need. If you want to do justice to your event, you would use higher end equipment.
What will professional quality pictures do for me?
Professional quality photos make your convention or event look polished and profitable. Something that people want to invest their time and money in partaking of your event and services.
What will your service cost our non-profit convention?
Contact us and let us know the details of your event. Our photographers come from all walks of life and this is our passion. We often donate time to local non-profit events.
I'm trying to build a portfolio. Do you consider Time for CD(TFCD) or Time for Print (TFP) shoots?
Yes, we do. We understand starting out is rough and both acting and modeling is no different. Contact us and let us know a little about you and what look you are trying to expand for your portfolio. If resources permit, we will be glad to work with you.